Parents
Finding a Club for your Son or Daughter:
Here is some information on area Volleyball Clubs and the process to find a club for your son or daughter. As we are promoting boys volleyball specifically, check out the "Boys" pages under the Juniors tab on this website.
What is Heart of America Volleyball: The Heart of America Region of USA Volleyball provides a platform for competition. Clubs and players inform us through the registration process who is playing for which club/team. Once club information is received and certain conditions are met, teams are approved by HOA for competition. It requires a release from the club for a player to transfer to another club in the same season. At the end of the season, all players are free to join other clubs for the next season. In order to have good competition, we need to have stable teams.
Information for the 2023-24 season: On the map below you can find the clubs that were active in the 2022/23 Season.  You can click on the dots for contact information for each club and see which age levels they offered for this season. We expect that most of these clubs will be back for the 2023-24 season.
The Registration Process:
The regular indoor membership season runs from September 1 till August 31. Registration for the new season will start in September. Clubs will start sending out club assignment request after September 10, to players that have committed to the club. Players who intend to attend tryouts in October/November need to purchase a "Tryout-Membership". This membership can be purchased through the HOA website and can be upgraded once a club is found.
Once the registration is taken care of, and the invite has been accepted, the club will be able to put that player on the roster of a team. The player is then officially committed to that club. All rosters, complete or not, will be available from the HOA website after September 10th and will be public.
The only time you may need a membership before September 1, is if you want to attend tryouts in the July time period (starting July 11) and are not a current member. For that purpose you can use the $15 summer membership. This membership will expire on August 31 and if you make a team, you will need the full indoor membership for the 2023-24 season. The summer membership is not refundable.
The club selection process locks you in the for the season, unless a formal transfer takes place. A transfer requires a written release from the club you selected. Do NOT accept an invite from a club in the online registration system unless you want to commit to that club.
Starting July 11 (after the Junior National Championships), all players are free to talk to other clubs about the upcoming season.
Club activities that are not regulated by HOA:
Many clubs will offer a variety of programs, especially in the summer months including private lessons, clinics, tryouts, open gyms, open houses and camps. These activities are not regulated nor endorsed by Heart of America Volleyball, unless they are posted on the HOA website.
HOA will offer the clubs the opportunity to run Tryouts, starting in July, that are regulated and will be posted on the HOA website.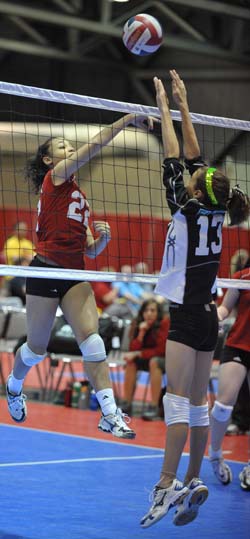 Agreements between players and clubs:
HOA is not a party to any of the agreements between players and clubs. We do not determine the fee structure of the clubs. We do not tell players which clubs to join. We do not tell clubs what they must offer or at what cost. We do not collect fees for the clubs. We do not interfere if players decide to quit and want a refund.
Clubs Fees
Fees for clubs in the Heart of America Region are roughly anywhere between $300 and $3,000. What is included in these fees differs from club to club. Some of the fees are all-inclusive, other clubs will add cost for coaches' travel, uniforms and various other expenses to the fees. Make sure to check up front what is included with the club fee.
Earliest signing date and deposits
Nobody will be allowed to sign an agreement with a club or pay a deposit for the 2024/25 season until July 15 of 2024. After the season is completed, verbal commitments are only allowed with the club that you are currently registered with, but nothing can be done in writing. If a clubs asks you for a verbal commitment and then asks you to pay for some activities that are linked to the upcoming season, before July 15, you need to let the club know that you cannot pay that as it will be considered a deposit for the upcoming season.
Make sure you read all details before you sign any agreement. It is probably wise to make sure you have copies of any agreement. Some clubs will also ask for a deposit with the agreements. Clubs cannot make formal offers to players before July 11.
If you do pay a deposit, anticipate that you will lose it, if you change your mind to join a different club. In actuality, early agreements are non-binding per HOA and players are still free to explore other club opportunities. No player is bound to a club for HOA competition until they officially commit on-line after September 10th, or, if the club used the VSTAR commitment system in July and you have accepted an offer from a club.
HOA sanctioned tryouts are allowed from July 11 on. All participants need to be registered members of HOA. For the July period tryouts, if you are not member (because you did not play in the past season), you will need to get the summer membership at $15. This membership expires August 31 and is non-refundable.
All players, who tryout after September 1, will need a 2023-24 tryout membership ($15). This membership is non-refundable. Once players receive an offer from a club, they will be able to upgrade to a full season membership and accept the offer.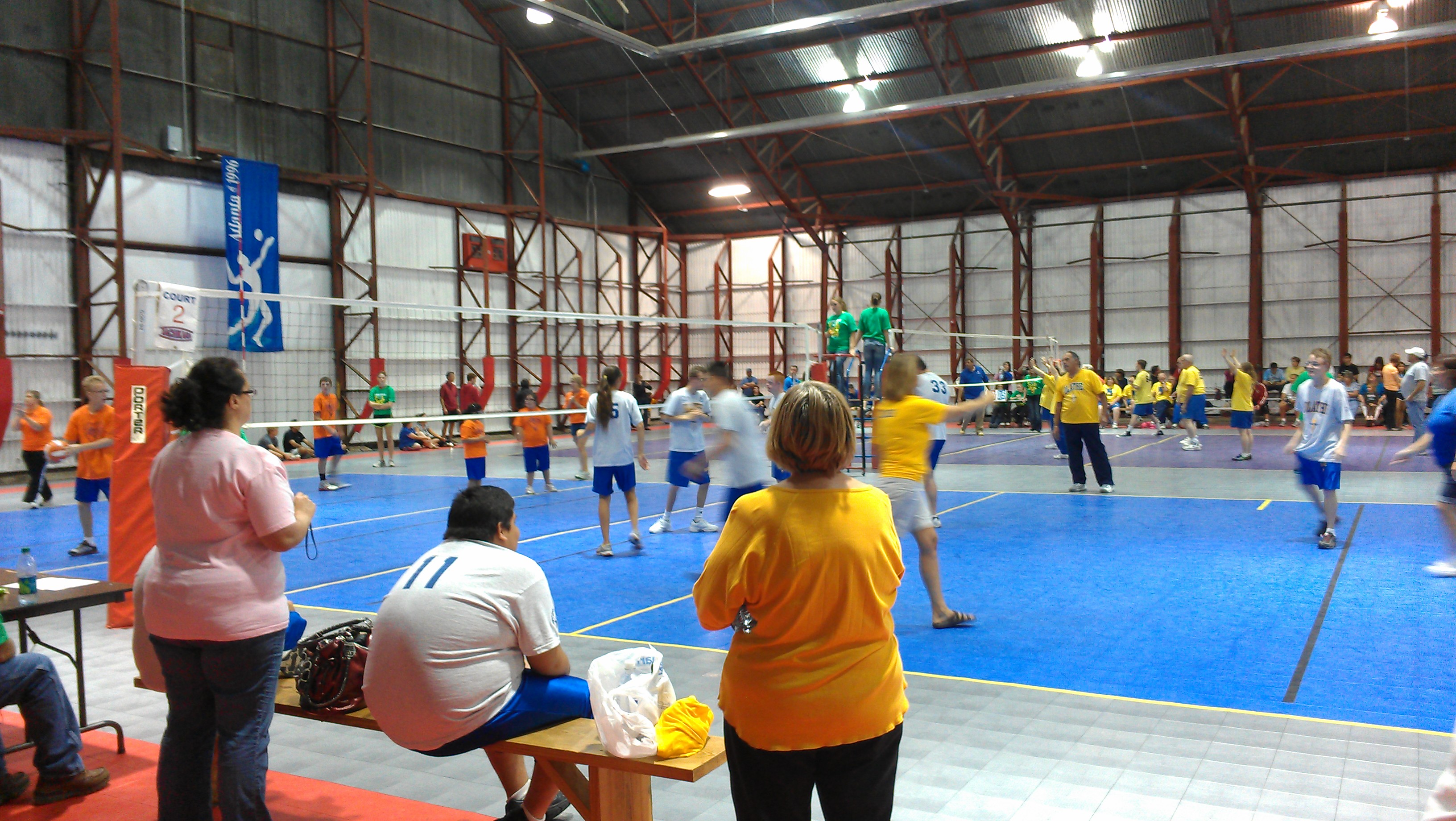 Some of the Questions to ask clubs you are interested in:
Mission Statement/Purpose:
What is the goal of the club? Is it "competitive", "recreational" or "developmental"?
Costs/fees for Participation:
• What is the projected fee?
• What does the fee cover? (gym costs, coach stipends, club dues, USAV registration, uniform costs, Etc)
• If the team travels to out of town tournaments (Qualifiers or other National level tournaments) who covers the costs of the coaches' expenses, traveling costs, hotel rooms?
• Are there any other additional costs (additional tournaments, travel fees, clothing/merchandise) and do fees have to be paid up front? Is there a payment plan?
Practice Time:
• How many practices per week? What is the length of the practice? What times are reserved for practice?
• Will my practice schedule change or will it remain the same throughout the season?
• What happens if I miss a practice-possibly due to participation in other sports…sickness…religious events?
• Are practices held, or tournaments attended, during major holidays…if so what days and times?
Length of Season:
• When does the season start and end?
• When can I expect to start tournament play?
Tournaments:
• Will the team participate in local, regional or national level tournaments…how many tournaments?
• Will the team participate in "convention center" events or other 2 or 3 day events (MLK Tournament, Shell Price Challenge, Heart Challenge, Route 66, Keeper of the Plains, Power League, Regionals)? What is the expectation in regards to hotel choices and travel?
• Will the team participate in Jr. National Qualifiers or other end of Season Tournaments (USAV sanctioned events in May/June)
Other Important Questions to ask prior to committing to a club:
• How many players will be on the team….how many spots on the team have been filled?
• What is the policy on playing time (equal, mandatory, performance only, play to win)?
• Will players/and or parents be expected to participate in fundraisers?
• What does the club expect in terms of time commitment and participation in other sports
• Who is the coach of my team and what are their credentials/ and or experience?
2nd or 3rd teams in a club
The concept of being on a number 1 team in a club is highly over-rated. Many 2nd or 3rd teams within the club structure are stronger than the number 1 teams from other clubs. What matters is the level of coaching, amount of practice and the skill level of the players on a team; not the number that is assigned for administrative purposes.
Premier versus Select:
Clubs decide which teams are Premier or Select levels. Do not overestimate the value of a "Premier" level team. The top teams in the Premier division are stronger than the Select level teams, but the teams in the bottom third of the Premier divisions tend to be weaker than the top teams in the Select level divisions. In the HOA ranking system you can directly compare the ranking value of Premier and Select level teams. For example, in the 14 Select division, the top teams have a value of around 120, which would rank them around the 20th place in the Premier division out of 50+ teams. It is often a better experience to be on a good Select level team that wins a lot of matches over a Premier level team that is losing a lot. There is something for everyone in club volleyball and the vast majority of HOA teams register as Select.
Competition:
Club volleyball is typical played in tournament formats. Single day tournaments typically start play at 8 am and are done around 4-5 pm for Sunday tournaments and 6-7 pm for Saturday events. Teams will start with pool play and the top 2 or 3 finishers will go to single elimination playoffs. If your team is eliminated after pool play, you may be done around 2-3 pm for the day.
3-day tournaments are usually played in waves, in which teams play the first 2 days either from 8 am till about 3 pm or from about 2 pm till 10 pm. Third day is typically single elimination. For 2 day events several formats are possible, but usually teams are pretty full days in the gym.
At the multiple day events, usually up-officials are provided and the teams will have to fulfill the other officiating duties (keep score, down ref, line judge etc.). For most one day tournaments the teams will also provide the up-official.
Boy's Club Volleyball:
Missouri has sanctioned boys High School Volleyball in the Spring. Therefore, the boy's club season starts late October and runs till late February. Teams that qualify for Nationals tend to start back up after the HS season, late May to prepare for Nationals.
Please check this video to see what is expected from Parents at tournaments and in club volleyball in general.